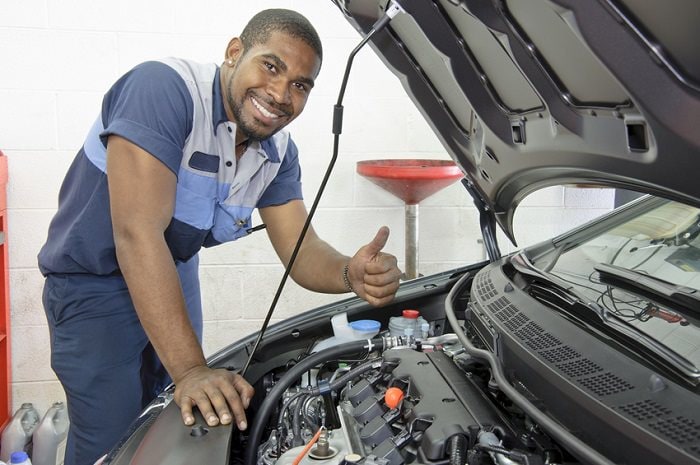 When a mechanical problem occurs in your Jeep® vehicle, it's always a stressful situation. No matter the issue, Jeep service from the Mopar®-Certified Service Center at Fields Chrysler Jeep® Dodge RAM Asheville is always recommended.
Smart drivers know to look for warning signs that something isn't functioning right with their vehicle. Here are four signs you should watch out for when driving your Jeep.
Warning Light Comes On
This seems like a no-brainer, but many drivers still worry when a check engine, brakes, oil, or other warning light turns on. These dashboard lights don't always mean that part failure is imminent, but often tell you that something isn't functioning as it should. Regardless, if a warning light comes on, you should bring your Jeep in for service.
You Hear Weird Noises in Your Engine, Brakes, Etc.
Sometimes, you'll hear strange noises when you accelerate, brake, or shift gears. This indicates that a part in your engine, brakes, etc. isn't working properly. That's a sign that service is necessary.
You Notice Strange Smells or Stains
When your vehicle experiences leaks of any kind, it's sometimes easy to detect a strange smell emanating from your Jeep. Or perhaps you notice a stain on the ground where your car was parked after moving it. Either of these signs could point to leaking fluids, which calls for immediate Jeep service.
Your Jeep Vibrates More than Usual
Cars will naturally vibrate while running, of course. However, abnormal movement when your Jeep is running is a sign that something isn't aligned or working properly.
Visit Fields Chrysler Dodge Jeep RAM in Asheville
If you've noticed any of these signs or are simply due for a check-up, the trained technicians at Fields Chrysler Jeep Dodge RAM Asheville are here to help you with all your Jeep service needs.