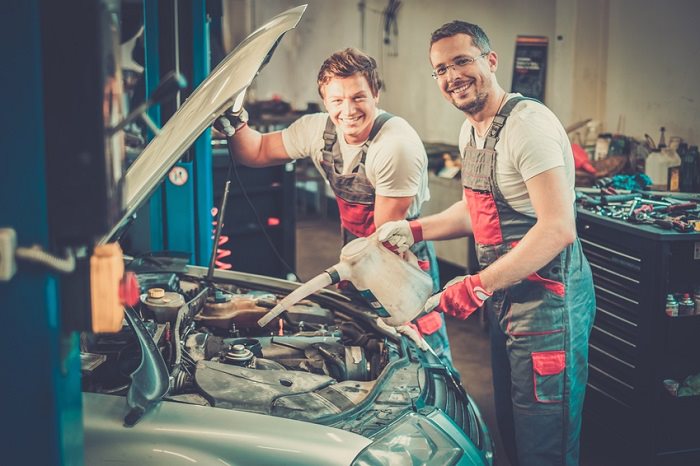 Motor oil is one of the most essential fluids that keep your car running smoothly. If you notice that your Jeep® is leaking oil, it could be a serious problem. Thankfully, the service team at Fields Chrysler Jeep Dodge RAM Asheville are Jeep oil change professionals that can help diagnose the problem.
Drivers might understandably panic if they notice an oil leak. This guide lets you know just what to do if you notice an oil leak under your Jeep vehicle.
Gather All the Facts and Evidence
Often, the first sign of an oil leak that drivers notice is the check oil light. This light doesn't necessarily indicate a leak, but if you see this light, see if you can find any evidence that your car is leaking oil.
Check for oil deposits inside your car, or on the ground where your car is normally parked. It's important to know where exactly the oil is leaking, and what parts (if any) are affected.
Check Your Car's Temperature Gauge
Oil helps keep your Jeep's engine from overheating. If there's an oil leak present, you're at risk of running hot — which could lead to catastrophic failure. If you notice the temperature gauge on your dashboard is reaching high levels, stop the car immediately and send it in for service.
Have Your Jeep Vehicle Looked at By a Professional
Most oil leaks mean bad business, but thankfully, our service team can help you understand the problem. We'll look inside your car and figure out why the oil is leaking and how much damage it's causing.
Visit Fields Chrysler Jeep Dodge RAM Asheville for Oil Service
Whether you need a Jeep oil change or need to seal a devastating leak, contact Fields Chrysler Jeep Dodge RAM Asheville today to schedule a service appointment.