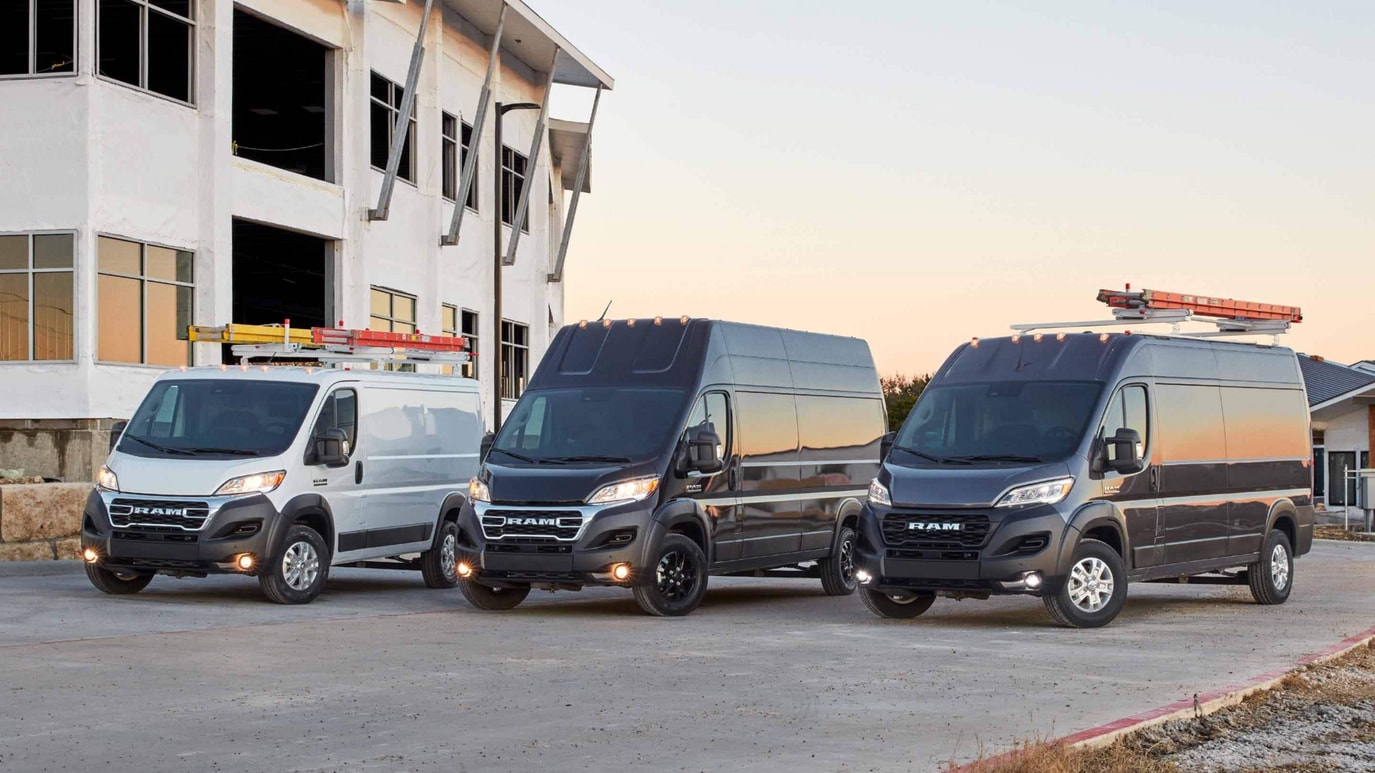 Have you been searching for RAM dealers that can find the ideal commercial vehicle for your business? Feeling swayed by the competitive pricing of a lease? We're diving into the ins and outs of leasing a RAM ProMaster from Fields Chrysler Jeep® Dodge RAM Asheville.
How Does Leasing a Vehicle Work?
A lease is essentially a long-term agreement to borrow a vehicle. You will work with our team to determine the length of term you need. Then, at the end of your lease, you simply return the vehicle to our dealership.
During your lease, you are responsible for covering the vehicle's depreciation. This is determined by looking at the vehicle's current value and subtracting an estimate of its value at the end of your lease.
What are the Perks of Leasing the RAM ProMaster?
There are undeniable perks to utilizing the RAM ProMaster for your business. It boasts flexible space, delivering a maximum available 520 cubic feet of cargo space. Plus, it can easily be configured to any business needs.
The real question is – should you consider leasing or financing? When leasing, you'll benefit from a lower monthly payment. Leasing keeps you in a new(er) model, which helps you keep maintenance and repair costs down too.
Is it Better to Finance a RAM ProMaster Instead?
Keep in mind, while leasing is more affordable, it isn't always the best fit for everyone. Your lease's cost is determined by its estimated value at the end of your lease. So, to protect its value, leasing does include some restrictions.
If you go over the mileage restrictions of your lease agreement or develop excessive wear and tear, you'll end up paying more at the end of your lease.
Visit us to find out how you can get into the RAM ProMaster today!