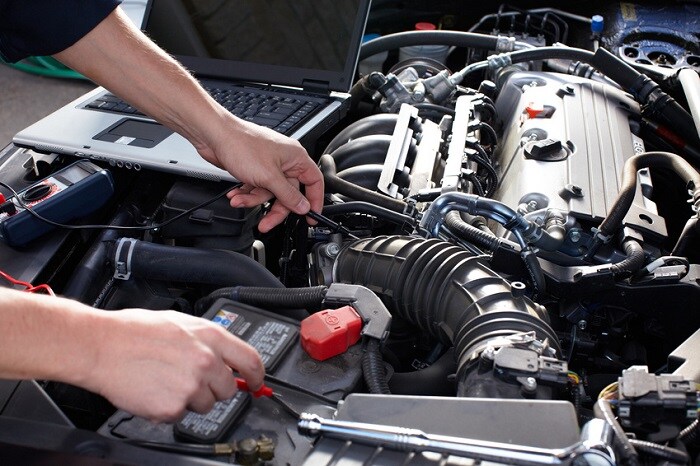 You drive your car all over Asheville, NC and beyond, but do you know how its transmission works? If not, don't worry, because here at
Fields Chrysler Jeep
®
Dodge of Asheville
, we have a team of professional mechanics in our service center that are ready to solve your transmission issues.

We also like to educate drivers on the basic facts of how their vehicles operate, so here are a few things to know about your car's transmission, as well as how we care for it.
Put simply, your car's transmission is the assembly that includes your gears, shafts, torque converters, and other parts. It has numerous gears and the vehicle switches between these gears as it increases or decreases in speed. If the car has a manual transmission, the drivers switches gears themselves. If it has automatic transmission, the vehicle does it on its own.
How to Know if Your Car Has Transmission Problems
If your car's transmission is failing, it will send you a few warning signs. First is that you may notice a burning smell coming from underneath the hood, which could represent overheating, dirty fluid, or a leak. Another sign of a leak is seeing transmission fluid on the ground underneath your car.
If you notice any issues with your transmission, schedule an appointment with our experts at our car service center. Our team of highly trained Dodge, Jeep, and Chrysler experts will take a look under the hood in order to diagnose and fix whatever the transmission issue is.
To learn more about our service center, call or visit us our car dealership near Hendersonville, NC.