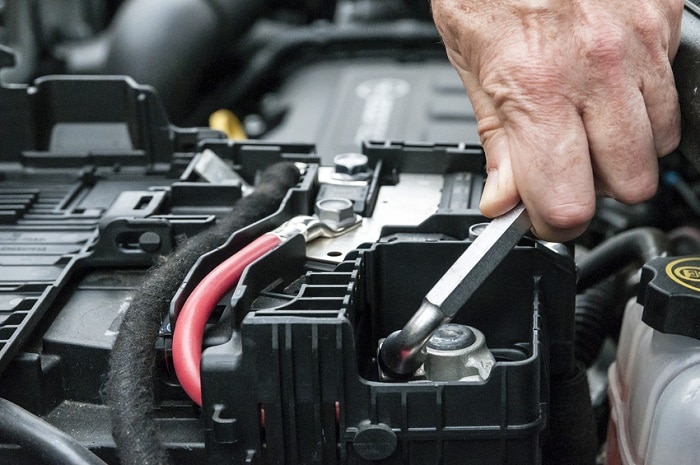 Once you have purchased a new Chrysler, Jeep®, Dodge, or RAM vehicle, it's important to not let that be the end of your car-owning experience. Car service, specifically battery maintenance, is essential in keeping your car performing its best. By having a regular battery maintenance schedule, your car will last longer and perform better.
Why You Should Get Regular Batter?y Maintenance
Today's hi-tech vehicles have more electrical demands than ever, which puts an increased demand on batteries of all types. The battery plays a role in supplying an electrical current to the starter motor so it can crank the engine, which provides power to electrical accessories when the engine turns off.

Heat underneath the hood of your car can increase the rate of chemical degradation in the battery. If you go a long time without battery maintenance, you'll notice one of more of these signs of a weak battery:
Starter motor cranking the engine slowly

Dim headlamps, especially when idling

Check battery light is illuminated
By making sure that your battery stays in top condition, you can improve your vehicle's gas mileage and performance. Plus, it can help you avoid costly repairs and tows down the road.
Our Dodge Service Center
If you're looking for a reliable Dodge service center near me, your answer should always be Fields Chrysler Jeep Dodge RAM of Asheville. Our highly trained mechanics are happy to look at your battery, brakes, oil, and much more. You can schedule an appointment at any time here at Fields Chrysler Jeep Dodge RAM of Asheville.