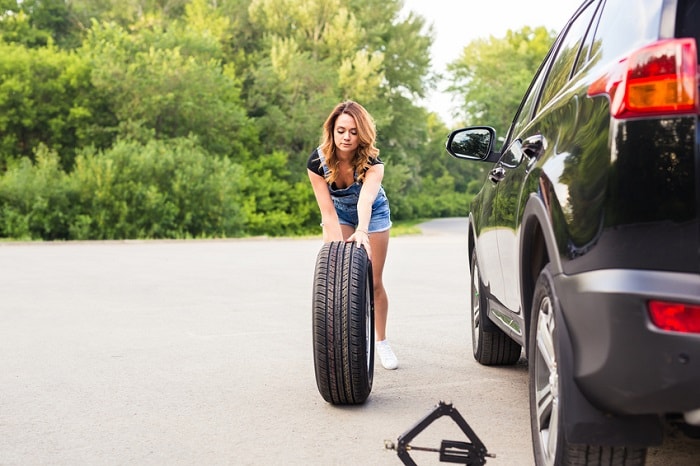 Anything can happen when you're on the road. A large part of car ownership is being prepared for the unexpected, such as a like a flat tire. To help our customers stay safe in this event, our team at Fields Chrysler Jeep® Dodge RAM Asheville has created a mini guide to changing a flat tire on your Jeep Cherokee or Dodge Grand Caravan.
Changing Your Tire
While the event of a flat may seem very scary, the task of changing your tire is not as complex as it may seem. The most important thing is to stay safe by pulling to the side of the road with your hazards on. This alerts other drivers that you're stopped and you may now begin the tire changing process.
Loosen the lug nuts. Turn the lugs counterclockwise with your lug wrench. Do not remove them, just loosen them about ¼ to ½.
Elevate your car using the jack. Find the jack spot near the tire you are removing. Crank clockwise until you see space between your tire and the ground.
Remove the flat tire. Completely remove the lug nuts and tire, then line up the spare and twist the lugs on using your hands.
Tighten the lugs. Lower your vehicle with the jack and utilize the wrench to tighten the lugs.
Drive home. As you make your way or to our Chrysler service center, you may find that the car drives strange. This is normal. It's key to remember that spare tires are not meant to exceed 50-55 mph.
We wish you the best of luck on the road. If you ever need repairs, maintenance, or a new vehicle, turn to our Jeep dealer. It would be our pleasure to assist you and get you driving again in no time.