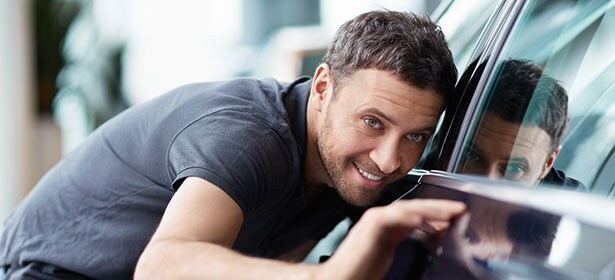 Are you struggling to choose between a new Jeep® Wrangler for sale or a used car for sale? If so, you're not alone. Choosing between a new and pre-owned automobile is a big decision, and it's one that's only been made harder by the quality that's built into today's new and previously-owned cars.
To decide between getting a new and previously-owned vehicle, it's helpful to consider the advantages each option provides. When drivers visit our Asheville, NC Jeep dealership, they tell us that they're interested in buying a new vehicle because they want the assurance of having a factory-backed warranty. They also like knowing that they'll be the first person to own whatever model they choose to purchase. When you buy a new vehicle, you'll know it has the latest features. You may also be able to add more features to your automobile, which will enable you to customize your ride to suit your specific tastes.
You'll also enjoy some meaningful benefits if you get a pre-owned vehicle as well. The biggest advantage of getting a previously-owned automobile is that you'll avoid most, if not all, of the rapid depreciation that a typical vehicle experiences in the first 12 months it's privately owned. A lower price is another benefit that's often affiliated with buying a pre-owned model. Although you won't be the first owner of a previously-owned automobile, you can still have confidence in your purchase. That's because a vehicle history report will tell you all about your car and how it was cared for by its prior owner.
For help choosing between a new and pre-owned automobile, contact Fields Chrysler Jeep Dodge Asheville today!